Search This site
Custom Search
Guarantee & Refund Policy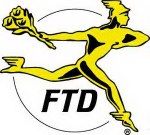 Fresh Cut Flowers and Live Plants
The fresh cut flowers that we offer are treated with the appropriate hydration and preservative soloutions following the " Chain of Life " processing procedures to assure maximum vase life. We take extra care during the processing , arranging and delivery phases to assure that your arrangements arrive in the best possible condition. Generally orders placed by 12:00 pm Central time can be delivered the same day. Through FTD we can also arrange to have your order delivered anywhere in the world either through the state of the art "Mercury System" or through FTD International Retrans. Please note the prices shown on this site are the suggested retail price, some larger cities may be slightly higher or require additional delivery charges especially during holday times. If this is the case we will advise you as soon as possible to make sure you accept the price change. All green and blooming plants we offer are grown in professional greehouses, are inspected by the Department of Agriculture, and are guarenteed to be helathy and pest free. For details on the proper storage of fresh cut flowers see the
FLOWER CARE INSTRUCTIONS
page of this site
Natural & Organic Products Information about products offered on this site labeled as Organic or Natural comes from the manufacturer or distributor and Gaelic Dreams Floral & Imports does not makes any claim as to their reliability, usefullness or purity beyond that which was provided to us. If you have questions about the contents of a product shown contact us and we will send you the appropriate information. Before starting any self-help treatments we strong advise you to seek the guidence of a qualified professional.
All Gift Products that we offer come with a money back satisfaction guarantee. If you are not delighted with the merchandise that you receive we will either replace the item or refund your purchase price ( less shipping and handling charges ). Before returning any merchandise you will be required to obtain a return authorization. All items must be returned in an unused, like new condition and in their original packaging. To gain authorization please call our customer service department at 270-886-0010 during normal business hours.
Heraldry ( IE: Coat of Arms / Family Crest ) products are those represented as being the earliest recorded for a given name. Please note that in some names there may be multiple recordings and without knowing to which individual you have in mind we cannot guarentee that the Coat of Arm's will match what you show. All dispictions come from the blazons as recorded in the various Herald's offices and books such as Burke's Peerage or Du Brett's Landed Gentry among others.Custom printed scrolls will be replaced free of charge if the item arrives damaged.To receive a replacement please return the scroll to us and we will be happy to issue you another one.
Clan Crest & Tartan merchandise is shown to have the correct tartan and crest as recorded by the current Chief of each Clan. Please note that in the case of multiple Clan divisions such as the various MacDonald Branches or that of Clans such as MacLeod we will send you the main Clan tartan or Crest unless you specify as to which sept or Clan Division you belong. Please be as specific as possible.
Clothing and Tartan items are not returnable unless defective or in case of the wrong size being shipped by mistake. Please note: Returned clothing not found to be defective will incur a restocking fee of up to 35% of the merchandise total plus shipping charges.
Jewelry Items are not returable unless defective or damaged in shipment. Most pewter items are lead free and made in the United Kingdom. Sterling silver items are .925% pure and in most cases are Nickle free. The Gemstones offered are natural unless otherwise specified in the discription.
No refunds or returns on custom orders unless defective.
Custom orders would be considered any item personalized and or
custom fitted. ( IE: embroidered items,kilts and skirts,custom sized jewelry ETC... ).
To receive a replacement please return the merchandise to us and we will reship the new item within 72 hours of receiving the order, unless it needs to be custom ordered.Returns must be made within (10) ten business days otherwise a store credit will be issued instead of a cash refund.
In case of broken items or missing parcels please contact the shipper
first as they are responsible for damages caused by improper handling.
Though we take every possible step to ensure that what you order is received in the same condition as to when it left our facilities,some items may arrive damaged in shipment. In this event you should contact the shipper before contacting us as their insurance should cover the replacement of the items.