Fresh Flower Selection Guide
Our cut flowers are imported from Europe, South America, New Zealand and South Africa direct from the growers to allow the longest possible display life once you receive them. All flowers are handled from the grower to the consumer following the "Chain of Life" program to assure optimum freshness. When you purchase your loose flowers or arrangements from Gaelic Dreams Floral & Imports you know you have the finest products available.
Focal Flowers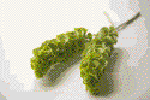 Alstromeria Lily, Anthurium, Bells of Ireland, Birds of Paradise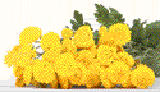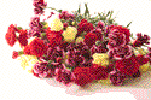 Button Pom Poms, Calla Lillies, Carnations Mini ( Dianthus )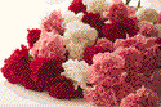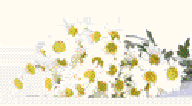 Carnations Select, Cushion Pom Pom Mums, Daisy Pom Pom Mums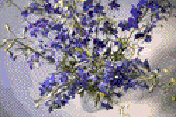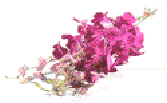 Delphinium, Dendrobium Orchids, Gerberas Daisy's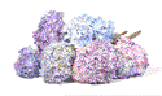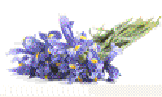 Hydrangea, Heleconium, Hypericum, Iris Dutch,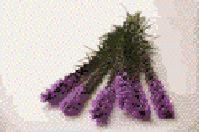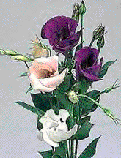 Liatris ( Blazing Star ), Lisianthus



Lily Asiatic, Lily Oriental Rhubrum, Matsumoto Asters




Rose Standard Tea, Rose Sweetheart, Rose Spray, Snap Dragon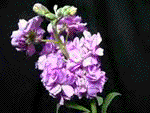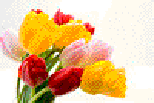 Stock ( fragrant ) , Sunflowers, Tulips, Torch Ginger
Filler Flowers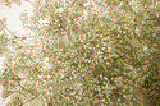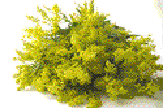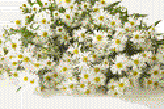 Gypsophillia ( Baby's Breath ), Solidago ( Solid Aster ) , Aster Monte Casino ( Purple or White )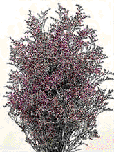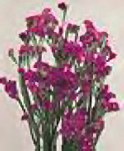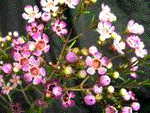 Limonium ( Blue Misty ), Stattice ( purple, pink, yellow or white ), Wax Flower
Remember: Flowers are highly perishable
Fresh flowers are highly perishable, delicate, and time-sensitive products which require a very different set of conditions than other goods such as produce. If your flowers arrive boxed unpack them as soon as possible and place them into fresh water to rehydrate. If the flowers are arranged in a vase or basket with floral foam be sure to add fresh water.
Put them in water
The sooner that you put your flowers into clean fresh water, the longer they will last. It is preferable to add a floral safe preservative soulution to the water to extend the life of the dsiplay. This preservative is available through most professional florists.
Re-cut stems
The flowers should be re-cut with a sharp knife at least 1/2" at the base of the stems while submerged in tempid water. This is most important for hollow-stemmed flowers, such as Mums or Pom Poms so as to prevent an airlock from forming in the stem which may prevent the flowers from taking up water. Woody stems such as Forsythia should be mashed lightly with a mallet or hammer to seperate the fibers to allow maximum water uptake. Delicate stems and flowers from bulbs such as Daffodils, Iris or Lilys should be cut at an angle and placed in cooler water.
Cut stems at an angle
The stems should be cut on an angle, using a sharp knife, which will create a wider exposed area and allow the flowers to take the maximum amount of water.
Flower Placement
Never place your floral arrangements in full sun, on top your televison , close to a furnase register or over a radiator. This will cause excess water loss from the flowers, and they will wilt very quickly. For a maximum life span the best place for your flowers is in a cool room.
Clean containers.
Always use clean vases or containers. This will prevent any bacteria from ruining the quality of the flowers. Flower containers should be cleansed after each use with a mild bleach and water solution to make sure any exhistant bacteria is completely eliminated.
Flower storage
Never use non floral walk in coolers, freezers or home refrigerators as these are not suited to fresh flower storage and can damage your flowers. Do not store fresh cut flowers or greens with fruit as the expelled Ethelene gas from decaying fruit or produce is detrimental to flower life.
Remove leaves
Remove all of the leaves which will be under the water while in the vase. Leaves that are submerged will rot, thus creating bacteria and shortening the life span of your flowers.
Change the water
Always add the cut flower food supplied to you by your floral provider, to the water in the vase. An example to an alternative to plant food would be sugar. Change the water and flower food every three to four days.
Longer lifespan
Our grower fresh flowers are shipped when they are in bud or half open stage, processed immediately and then placed into cold storage using the "Chain of Life" procedure which is the recommended standard for professional processing of all fresh cut product. This assures you will get the longest possible display life.
To place an order please call 270-886-0010
Daily local deliveries to Hopkinsville, Ft Campbell , Oak Grove, LaFayette, Gracey, Kelly and Pembroke Kentucky
We can also wire flower arrangements anywhere in the world for you through
FTD, or the "Flower Shop Network" or Floral Source International.
We accept Visa, Mastercard, American Express and Discover by phone for floral purchases.
"SRP= Suggested Retail Price" This price may vary and is set by each independent FTD florist. Orders sent beyond our local delivery area will be accessed a $5.00 relay charge plus the actual delivery fee as required by the delivering shop. This fee is not included on the shopping cart page. Prices in larger cities such as New York , Los Angeles, Dallas or Orlando may be higher. Orders placed by noon Central time can be delivered the same day in most cases.