Tartan Ties & Formalware
To assure delivery in time for the holidays please be sure to order all tartan products no later then October 15th.
Men's Worsted Wool Tartan Ties
Available for all Clan names,Flower of Scotland,Tartan Army,
Scottish Districts,Canadian tartans and Irish Tara or Saint Patrick.

( Tartan shown above is the "MacDuff Dress" Tartan #411* )
WWTIE: WW Tie $24.99 each
Junior tartan ties available in all tartans by special order.
JUTT: Jr Tie $24.99 each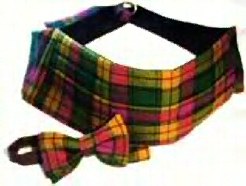 Reiver Weight Worsted Wool Tartan Cumberbund
Waist sizes 29- 40", most tartans available by special order.
WW CB Reiver $84.99 each set
Extended sizes ,40- 44" worsted wool , all names .
WW CB Ext $89.99 each set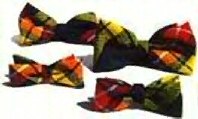 Men's Worsted Wool bowties
limited stock on hand but available by special order in most tartans
Mens Bow tie $28.99 each